INNOVATIVE SCIENCE TO TRANSFORMATIONAL CARE
The preeminent international conference for obesity researchers and clinicians, ObesityWeek® is home to the latest developments in evidence-based obesity science: cutting-edge basic and clinical research, state-of-the-art treatment and prevention, and the latest efforts in advocacy and public policy. ObesityWeek® 2022 will be a hybrid conference. Choose in-person in San Diego November 1-4, 2022 (with virtual access included) or virtual access only. Registration and housing open in June.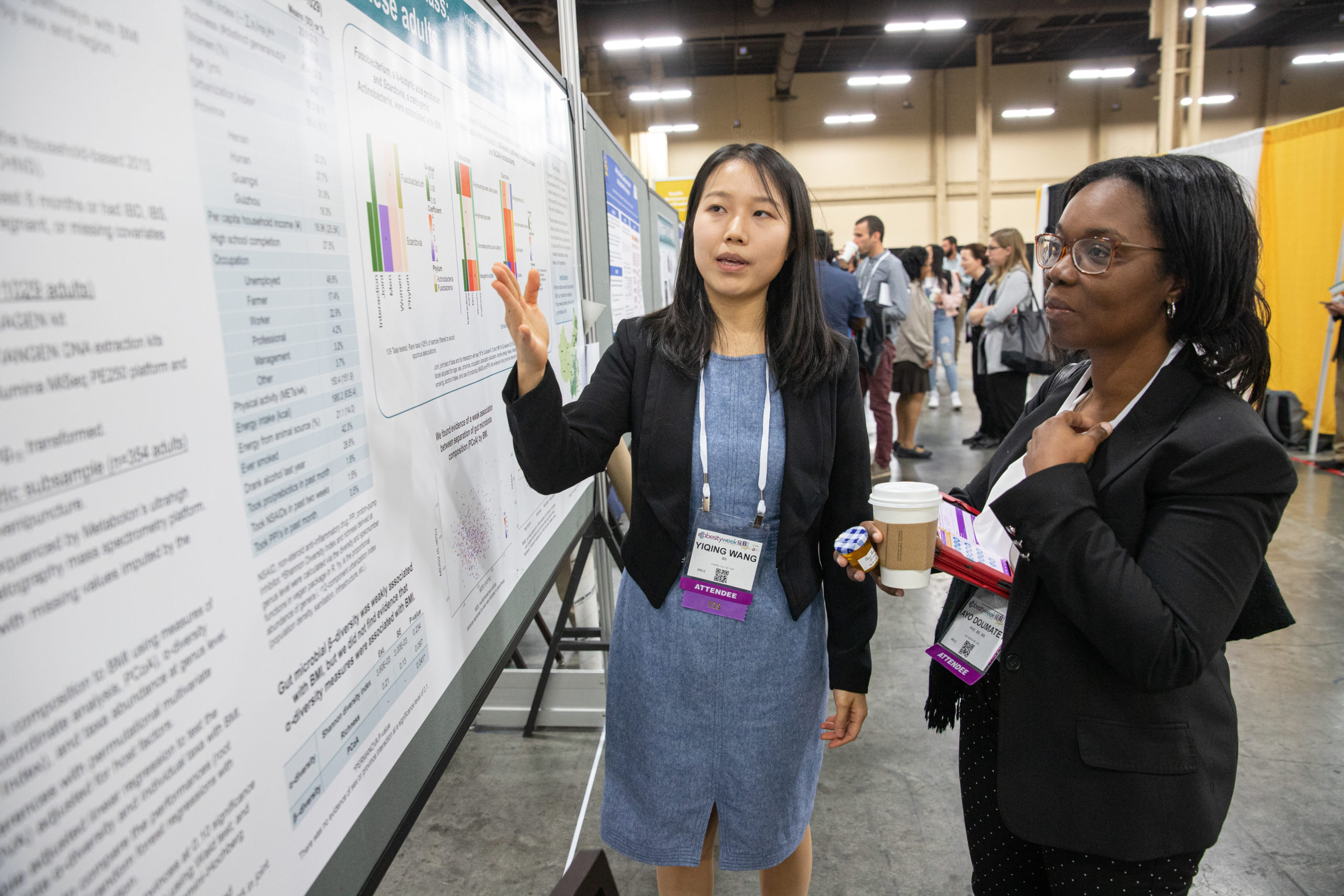 Present your latest work by submitting to ObesityWeek® 2022 in San Diego! Early Career abstract submitters may be considered for the prestigious Ethan Sims Abstract Awards competition. Submission dates: March 14-April 18. Abstract Submissions
As easy-to-use and intuitive as Facebook, the ObesityWeek® virtual platform features:
– 24 hour streaming of recorded sessions with written Q&A
– On-demand recordings of all sessions
– Poster hall
–  Q&A chat boards for each session/poster
– AI networking, abstract, & session match
– Roundtable discussion Zooms
–  Special interest chat boards
–  Job board & mentor matching
–  Social experiences & games
–  More than 90 CME credits available
DIVERSITY & HEALTH INEQUITIES THEME
Human diversity is a beautiful part of our world, which includes the patient population. All people deserve to be treated equally, especially when it comes to their health. ObesityWeek® 2021 programming has been designed specifically to include diverse patient and scientist voices, and topics related to health inequities in obesity research. The conference addresses diversity and inclusivity in obesity care and treatment, and ways in which we must move forward to ensure equal access and treatment to ALL individuals with obesity.
Educational Opportunities
Both in-person and virtual attendees will have two full months to view recorded conference sessions and claim CME on each of them! Attendees also enjoy special low rates on upcoming webinars from world-renowned faculty on research and clinical care. Save on registration by joining or renewing your TOS membership while you register.
Creating a Community