INNOVATIVE SCIENCE TO TRANSFORMATIONAL CARE
The preeminent international conference for obesity researchers and clinicians, ObesityWeek® is home to the latest developments in evidence-based obesity science: cutting-edge basic and clinical research, state-of-the-art obesity treatment and prevention, and the latest efforts in advocacy and public policy. Overcoming obesity requires multi-disciplinary approaches. This is the conference that encompasses the full spectrum of obesity science: from basic science research, to translational research and clinical application, to public policy; from diet, exercise, lifestyle, and psychology to medical and surgical interventions; from pediatric to geriatric to underserved populations.  ObesityWeek® 2022 will be a hybrid conference.  Choose in-person in San Diego November 1-4, 2022 (with virtual access included) or virtual access only. Registration and housing open in June.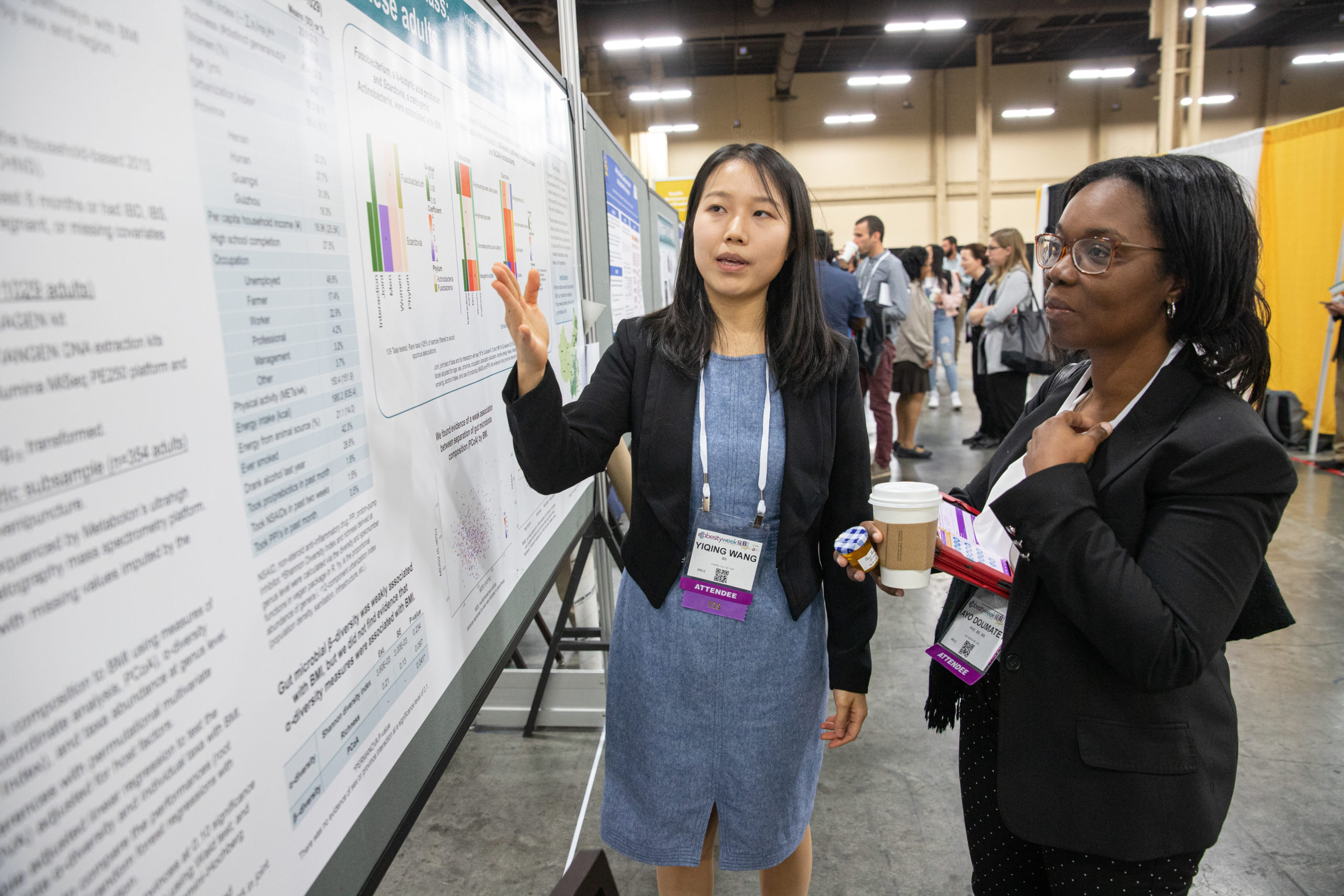 Present your latest work by submitting to ObesityWeek® 2022 in San Diego!  Late-Breaking Call for Abstracts submission dates: July 1-18.  Abstract Submissions
ObesityWeek® will be a hybrid conference, with in-person and virtual features:
– Choice of in-person + virtual or virtual only
– Six tracks of in-person sessions with live Q&A
– All live sessions recorded & streamed virtually with written Q&A
– On-demand session recordings through December 31
– In-person & virtual networking & consultation
– In-person & virtual poster & exhibit halls
– Q&A chat boards for each session/poster
– AI networking, abstract, & session match
– Job board & mentor matching
– Social experiences, fitness & games
– More than 90 CME credits available
ERADICATING TREATMENT BARRIERS THEME
The science of obesity treatment has come a long way in recent years, but the vast majority of obesity goes untreated. This year's theme looks at ways to bridge the gap and scale up obesity treatment, whether through new treatment standards, new models of treatment delivery, reducing treatment stigma, translational research, or policy initiatives. A special emphasis of this year's conference is on pediatric standards and treatment. Search the program by track to see thematic programming.
Educational Opportunities
Both in-person and virtual attendees will have two full months to view recorded conference sessions and claim CME on each of them! Attendees also enjoy special low rates on upcoming webinars from world-renowned faculty on research and clinical care. Save on registration by joining or renewing your TOS membership while you register.
Creating a Community