ObesityWeek® Is Happening
While we regret that we will not be able to meet in person this year, due to the uncertainties surround the Covid-19 pandemic, we are excited that we will have the opportunity to continue the best aspects of ObesityWeek® through an enhanced and interactive online program. Check back here regularly for programming updates. #ObesityWeekIsHappening
From Innovative Science to Transformational Care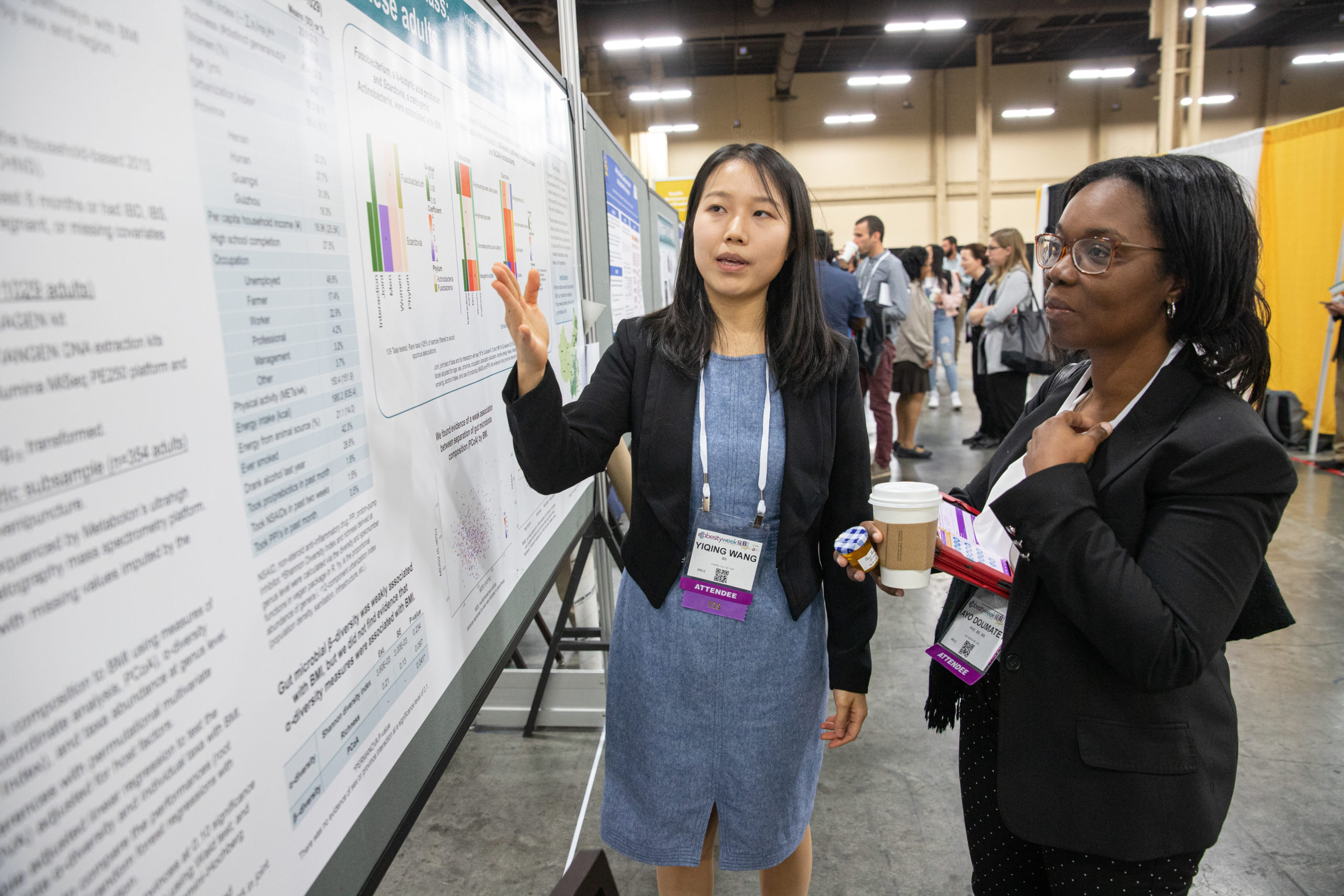 ObesityWeek® is home to the latest developments related to obesity from cutting-edge basic & clinical research to state-of-the-art treatment & prevention to the latest efforts in advocacy & public policy. Present your latest work and stay up to date on the latest advances in the field by attending ObesityWeek®.
As easy-to-use and intuitive as Facebook, the ObesityWeek® Interactive platform features:
–  Two channels of live stream sessions
–  On-demand recordings of all sessions
–  Poster hall with PDF and audio
–  Q&A chat boards for each session/poster
–  AI-based networking, abstract, & session suggestions
–  Roundtable discussion groups
–  Special interest chat boards
–  Job board & mentor matching
–  Exhibit hall & games
Pathways to Precision Obesity Care
The over arching theme for ObesityWeek® Interactive will be Pathways to Precision Obesity Care. A key component in the development of precision care for obesity is recognizing and understanding the inherent heterogeneity in both the patterns of development and expression of obesity, and ObesityWeek® Interactive programming will draw specific attention to these topics.
Educational Opportunities
Attendees will have two full months to view conference sessions and claim CME on each of them! Attendees also enjoy special low rates on upcoming 2021 webinars from world-renowned faculty on endoscopy, evaluating evidence, medical treatment of post-surgery patients, and clinical application of research methodology.
Creating a Community